FEBRUARY 2022 – The Ankura Joint Venture Index® is the one-and-only barometer of joint venture and partnership activity worldwide. It tracks joint venture and partnership deal volumes, stock market announcement effects, trends from 2021 across industries and geographies, and more. So what did we see in 2021? Here's a preview…
Material JV and partnership deal activity in 2021 was up 173% over 2020 – higher than the record-breaking 64% rise in M&A activity during the same period.
Sustainability partnerships comprised 58% of material new JV and partnership volumes in 2021 – up from 30% 2020, and merely 8% five years ago.
2021 was a big year for JV IPO activity with several successful large ventures going public or announcing intentions to do so.
---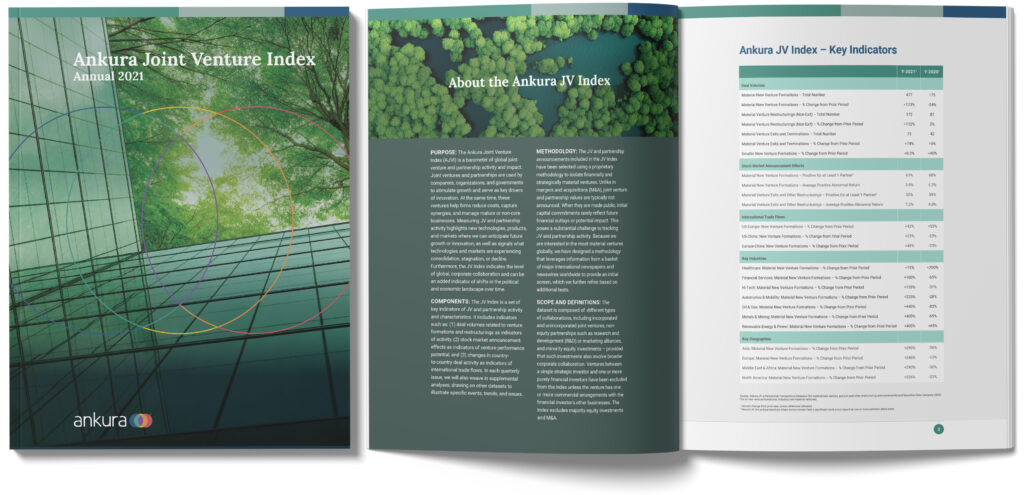 ---
Download