NOVEMBER 2021
Are companies partnering together on big deals more or less than in the past?
What types of sustainability partnerships are hot, who's doing them, and how are the deals structured?
What industry is facing newfound pushback from regulators for its latest slate of proposed new joint ventures?
How have stock markets responded recently to material joint venture and non-equity partnerships transaction announcements?
This issue of the Ankura Joint Venture Index® answers these questions and more. Read about how material joint venture and partnership activity continues to soar in Q3 after seeing the highest activity on record in Q2 and how companies are restructuring existing ventures at the highest rate on record.
---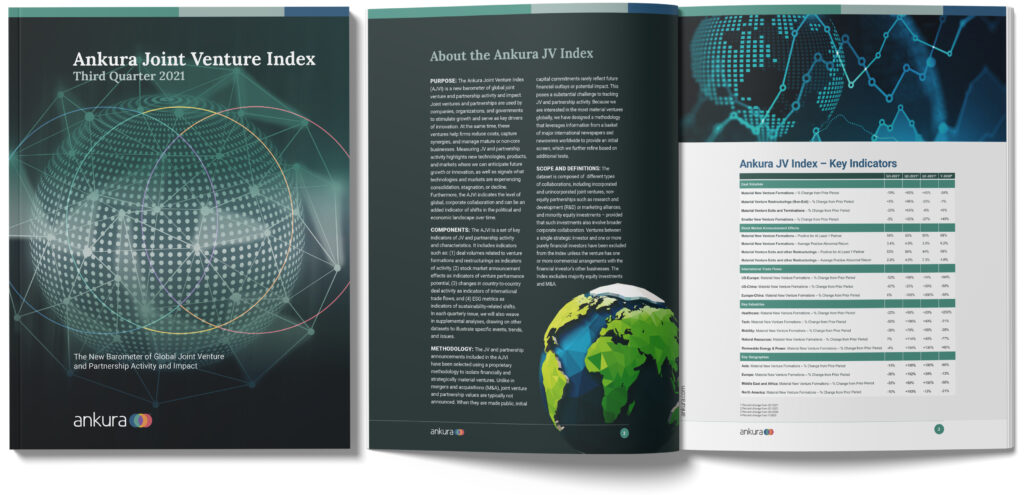 ---
Download